Upcoming Events
October 2018
Come visit Service Steel Aerospace at this years International Titanium Conference, October 7th thru the 10th in Las Vegas, Nevada. SSA is a global leader and a stocking distributor of titanium for the aircraft industry as well as racing, firearms, medical, and industrial applications. For further information, contact us at 1-800-426-9794.
December 2018
"Put the pedal to the metal with SSA"
Service Steel Aerospace will be exhibiting at this year's PRI show in Indianapolis Indiana, December 6th thru the 8th. SSA is proud to be a part of the racing industry, providing Aerospace Specialty Metals to teams who are looking for that winning edge. For more information about how SSA can support your team, please contact Chris McAfee at 1-800-822-6358.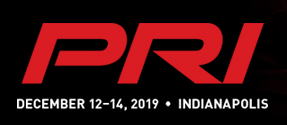 Request a Quote
News

(04/17/2018)
Contact Us
SSA Video
Documents
Clearance List
Upcoming Events
Certifications

Service Steel Aerospace Quality Policy:

It is the policy of Service Steel Aerospace to review and measure our processes, and continually improve quality and customer satisfaction.